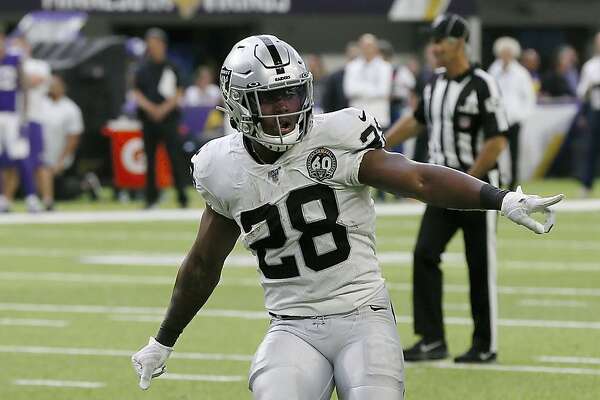 Unless you're a crazy person and play into Week 17, you're likely in the semifinals if you're reading this. Or maybe you just like fantasy football a lot. In either case, I feel you because I fit into both of those categories. I'm not going to spend a lot of time talking (read: writing) this week, so let's get right to the rankings...which, let's be honest, is why you're here.
As always, hit me up in on
Twitter
if you have any specific questions that can't be answered below.
This is your weekly reminder that Ryan Tannehill will get you 20+ fantasy points in every game. Unfortunately for me, I'm playing against him this week in my semifinals. He was a top-10 QB last week, and I don't see why he won't be a top-10 QB against the Texans this week. I was down on Kyler Murray and Tom Brady last week, and that proved to be right. I'm staying down on Brady, but I'm bumping Murray up a few spots this week against the Browns. I think that game has shootout potential, while I think the Bengals/Patriots game could end up something like 20-10.
I was down on Saquon Barkley versus the ECR last week, and he continued to look average on Monday night against the Eagles. He gets the Dolphins here in Week 15, so I'm ranking him as a top-10 RB. If he doesn't end up there, I don't know what to tell you. I can tell you this: I'm relying on him heavily for my fantasy team's success this week. It's now or never, Saquon! As for Josh Jacobs, I wish I knew what to tell you. The reports are mixed, so hopefully if you own Jacobs, you were able to snag Washington off the waiver wire. Right now I'm not rankings Jacobs and rankings Washington as a top-15 RB. If Jacobs plays, it's tough to say how effective he'll be.
I faded Amari Cooper and DeAndre Hopkins the last couple of weeks against Stephon Gilmore, and I had Tyreek Hill outside of my top-12 at the position in Week 14. That proved to be right as well, and I don't see how you can even flex a guy like Tyler Boyd this week. I mean, I'm ranking Breshad Perriman higher than him for God's sake! For now, I'm ranking guys like Devante Parker, D.J. Chark, and Adam Thielen. Check back later this week for updates as practice reports make these injuries a bit more clear.


I felt confident with Mike Gesicki in my top-12 last week against a Jet defense minus Jamal Adams. I very generically said Gesicki would "catch a few balls and likely find the end zone". Yeah, um...neither of those happened. I guess I cursed him again, so look for him to bounce back this week against the Giants!


It's too bad defense isn't included in the FantasyPros accuracy rankings because I've been doing well at that position...kickers too actually. I had a rough week in the overall accuracy department, but I nearly cracked the top-10 in Week 13. It's up and down sometimes. As for my betting picks, I actually cracked the top-10 for the SEASON in those rankings. I continue to do well with my over/under picks for whatever reason, so I guess focus on those if you're actually doing something with my picks. :)
Let's see who I have here in Week 15, shall we?